Careers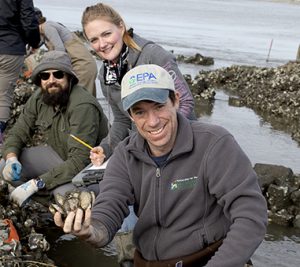 Accounting Associate
The Partnership for the Delaware Estuary (PDE), a regional environmental non-profit organization based in Wilmington, Delaware, is seeking to fill the position of Accounting Associate.  The job functions for this role are Accounts Receivable, Accounts Payable, Payroll. Additionally, this role includes Office Administration and Executive & Board Support.
The pay for this position is $18.00 per hour and is a regular full time non-exempt position without benefits.  PDE pays for a 35 hour week which consists of five 8 hour days with an hour each day as personal time.
Interested applicants are encouraged to submit a resume by close of business November 27, 2020: to ndescano@delawareestuary.org via e-mail, to (302) 655-4991 via fax or to ATTN: Nancy Descano at Partnership for the Delaware Estuary, 110 South Poplar Street, Suite 202, Wilmington, DE 19801 via USPS.
Partnership for the Delaware Estuary, Inc. is an Equal Opportunity Employer. Qualified persons are encouraged to apply regardless of religious affiliation, race, age, sex, gender identity, sexual orientation, disability or any category that becomes protected by federal labor law.  Candidates must be able to work legally in the United States.
Read More About this Job.
Click to apply to this Job.